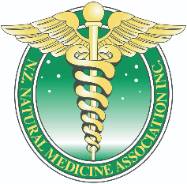 On this page
We remember some of our colleagues
who have since passed on

​​​​​​​
It is my pleasure to write this eulogy for the late Dr Vlatko Petric.

Dr Vlatko was born in Serbia and was a Pathologist who was renowned throughout Yugoslavia. Not only did he practice as a Pathologist but also as a doctor in oncology as well as a General Practitioner.

Dr Petric came to New Zealand in the 1990's to be closer to his daughter and her family.

Vlatko (as he liked to be called) was a passionate man in many areas such as bee keeping, sailing and he dedicated the rest of his time to helping people medically here in New Zealand.

Vlatko had a diploma in Traditional Chinese Medicine, Acupuncture and specialised not only in Hemaview™ (Live Blood Analysis) but also did extensive research in dark field microscopy, resulting in a comprehensive book titled "Atlas of Live Blood Analysis through Darkfield Microscopy". His passion for helping people and promoting the scientific research in this area has made a huge impact in helping other practitioners. This will always be appreciated and remembered.

Vlatko was such a quiet, respectful man who did his best and left a legacy for the generations to come.

Thank you, Vlatko.

Rest in Peace.

Joe Sutich, on behalf of the NZNMA


Michael John Cushman was born on 3rd June, 1943 the eldest of 3 brothers and grew up in Raglan where his parents owned and operated the Raglan Harbour View Hotel. The Cushman family later left Raglan to live in Hamilton and then moved to Mount Maunganui. Mike attended school at Raglan Primary School, Southwell School in Hamilton, Hamilton Boys' High School and then entered Pharmacy School in Petone in 1962.

Mike was an athlete—he was proficient as a swimmer and later in Mount Maunganui loved surfing. But it was as a rugby player that he excelled, first at Southwell School, then at Hamilton Boys' High School, Petone Pharmacy School and then in Tauranga and Whakatane where he shone. As a speedy winger he was a Bay of Plenty representative. He followed in his father Harry's footsteps, who also played on the wing for Northland.

After marrying Tina Quinlan they lived in Queensland where he built concrete boats before returning to Auckland. He later owned pharmacies in Southmall, Manurewa and then Queen Street, Downtown, Auckland for 25.

During this time Mike developed a strong interest in helping customers with conventional, but also notably, natural medicine to help them find optimal wellness. This would have been unusual for a pharmacist 30 years ago.

He finished in retail pharmacy in the late 80's and moved to jointly run a chelation clinic in Remuera where I also became involved after starting my Tauranga chelation clinic. We subsequently cemented an ongoing friendship as well as a professional collaboration. Mike Cushman was a visionary and although it would have been much easier (and commercially more profitable) to have stayed in the safe zone of retail allopathic pharmaceuticals, he knew that there were better ways to help.

In the late 90's Mike went into partnership with fellow pharmacist Denis Kay founding the Pharmaceutical Compounding (PCNZ) Company in Birkenhead and the Clinicians range of nutraceuticals as well as for the first time in NZ, dispensing bio-identical hormones. The business grew and expansions led them to the current premises in Glenfield. As a result of their commitment, a small but steadily increasing number of aware health professionals were given the wherewithal to help their patients regain better health.

Mike's health deteriorated in late 2012 with what was eventually confirmed as a deep-seated recurrence of a 20-year-old excised melanoma. However, he celebrated his 70th birthday June 2013 with his extended family and as usual he was the last to leave after spending many hours with his family. He quietly left the world behind on July 31st and if the mark of a man is that on his leaving, his part of the world had benefited then surely, Michael John Cushman succeeded. PCNZ is his legacy.

Eulogy by Dr Mike Godfrey
Liston Roy George Bateson 14.09.1937. – 2.11.2012
The following history is what I recall of Liston from many conversations with him from 1998 to 2012 as a patient, friend, student and colleague.
Liston was born in South Africa and as a young man had a passion for health. This was against his Father's wishes of him being an engineer.
However he went to Medical School to begin his chosen studies. Initially wanting to specialise as a brain surgeon his medical superiors had different ideas. He ended up as the Chief Medical Officer for a large mining company where his job was to keep the employees well and working.However this task became a great frustration for him as he found the limitations of Medicine a frustration and was observing that making dietary adjustments was more beneficial for his patients than the use of Pharmaceutical medicine.In his early twenties he had what was meant to be minor surgery to repair what was a tear of his diaphragm.
This did not go to plan and he ended up with having a large portion of his stomach removed and his Vagal nerve severed. He explains he died postoperatively and describes his recollection of an amazing spiritual encounter on a journey to Heaven and back. The following is an extraction of an account of this experience in his own words to describe this (he refers to himself as 'the little man');

"The Little Man realized that he had not only learned the theory of some of the wonderful laws of infinity that he had read about in the Good Book, but had practical experience of them as well. One of these laws concerned genuine love, a scarce commodity in today's world. The more he gave it away, the more it seemed to grow, fulfilling the age old biblical adage that it is "a greater gift to given than to receive".This particular law brought him much happiness although his attitude appeared to be the height of folly to some. With wisdom he learned not to dispense indiscriminately "pearls before swine", but concentrate on those who were seeking spiritual growth and enrichment.

Some to whom he narrated his experience kept an open mind, others were jealous while some secretly admired him. Some tried to convince him that what he had experienced was just an illusion, or that he had submitted himself to some demonic influence. Heaven and dying were nothing like that! Their text books told quite another story.
The Little Man would smile quietly to himself thinking that a lot of people would be in for quite a few surprises! Just as a blind man could never adequately describe the beauty of a rose to someone who had just returned from a journey beyond the Stars, others could only speak in total ignorance. Not only had the Little Man consciously been "there" and super-consciously aware of every moment, it would forever remain vividly engraved upon his soul. Not one dot on one 'I' or the cross on one 't' would be forgotten nor one hair on his head ever lost.
He knew a record was kept of everything, as well as the reason for the record.He had a Savoir Christ the Lord who would forever be with him no matter what the depth of his suffering would be, he would be more than a Conquer in Christ. Never again would he ever imagine that he was alone, or lost, or that his life's sacrifices had been wasted. Old friends would remain close, never further than that journey away.He did not have to believe anymore because he simply knew, he had seen and experienced the TRUTH. He was a very wealthy man in the things that really counted.
And he was quietly content."Liston developed an interest in Naturopathic principles with a special respect for Homoeopathy. This proved to be too difficult to combine with the Orthodox medical system and he was soon put under all sorts of pressure to cease his 'non pharmaceutical approach'. This lead to his eventual resignation as a Medical Doctor. He recalled being under attack from a nearby medical school and had several episodes of Police 'drug busts' at his practice.

Over the decades of private practice as a Naturopathic Physician, Liston refined his techniques and found that faster progress could be made with clients by addressing any issues that the patient had with their electrical energy system.He went on to pioneer a system of treatment he coined Biodynamic Impulsation. This was a collaboration of the Naturopathic, Homoeopathic and a biological electrical energy treatment that he developed.The hands on treatment to clear the bodies electrical energy system was developed from what he learned from his journey to the stars as he believed was a part of the "laws of infinity".

A cornerstone of this treatment was 'Herings Law of Cure' and under this regime clients would display the classic features of this method; Healing from the inside out, from the head down and in reverse order of problems previously experienced. Interestingly this method was fully supported by the natural flow of the bodies electrical energy! This he classified as regenerative medicine and when the patient had the dynamic energy and attitude to do so all sorts of "incurable diseases" would be reversed and cured. Cases such as cancers and tumours, Multiple Sclerosis, Ulcerative Colitis, Diabetes, Rheumatoid Arthritis, Gangrene and many more were successfully treated.Although his intent and successes came from a place of love and compassion he was 'human' and some thought his approach was like that of a benevolent dictator!

​​​​​​​His immense drive to help people made for a rather unbalanced life that saw him constantly throw himself into his work. Often working 7 days a week to the point of complete exhaustion with no other interest in life other than studying the Bible and how the current world fits into Bible prophecy.
Liston had survived 3 wives and was lastly married to Wanna Bateson who survived him.
He had 2 daughters who he unfortunately had very little contact with due to the strains of his first marriage.
However he grew his own family from his loving approach to helping people and the close friends that he made from doing so.
He was loved and well respected by many especially those who spent a lot of time with him. Personally my life has been much richer physically, emotionally and spiritually.
Although he is greatly missed he has left a legacy that will remain and benefit many.
Eulogy by Eugene Sims